2015 Archive
December 2015
December 14, 2015 Following a recent LLUH Board of Trustees meeting, Dr. Helen Jung (IHPL's Senior Health Policy Analyst) was officially appointed to the position of Assistant Clinical Professor in the LLU School of Public Health. Congratulations, Helen!
December 2, 2015 12:00pm Faculty Scholars Luncheon at the Institute for Health Policy and Leadership.  Dr. Richard Chinnock presented materials from his health systems meeting.
---
November 2015
November 18, 2015 at noon in the Wong Kerlee Conference Center. Physician Aid in Dying? Decisions at the End of Life grand rounds session discussed the recently passed California law permitting physicians to prescribe lethal doses of medications to terminal patients. Conversations included pro/con sides of the law and perspectives from physicians and pharmacists.  Please check back for a recording of the session.
---
October 2015
October 28, 2015 12:00pm Faculty Scholars Luncheon at the Institute for Health Policy and Leadership.  Dr. Paul Gavaza presented results on the interdisciplinary oral health project.
October 21, 2015. 3rd Annual AHPA Advocacy Day. On October 21st, IHPL and delegates from AHPA's five member systems, representing 83 hospitals and over 400 affiliated organizations, joined AHPA in Washington DC for AHPA Advocacy Day.  Participants spent the day in Capitol Hill, meeting with various policy makers and their staff to introduce AHPA's new book, Five Steps to Health in America, A Health Policy Agenda for the Next President and Congress of the United States.  The book calls for innovative health policies that focus on life choices, disease prevention, and attention to the factors that enhance or detract from personal health.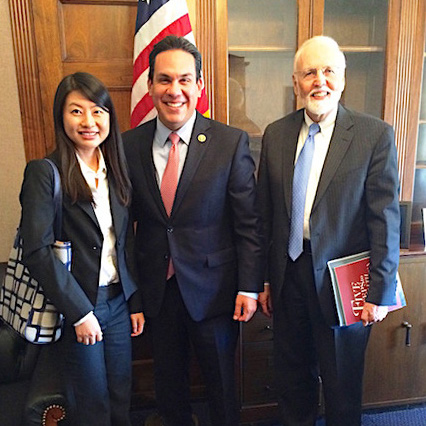 ---
September 2015
Community Screening of PBS Documentary "Being Mortal"

Save the Date(s)! Please join us for an important film screening and discussion on the intersection of life, death, medicine and what matters in the end. The film screenings are free and open to the public. Click here or the banner above for the flyer and more information.
Screening #1: Thursday, August 27 from 6-9PM at the Loma Linda University Centennial Complex in Room 3111 (24760 Stewart Street, on the University Campus).
Screening #2: Saturday, September 12 from 6-9PM at 16th Street SDA Church (1601 W. 16th St., San Bernardino, CA 92411).
Panel moderator: Gerald Winslow, PhD
Panel:
Steve Hardin, MD
Gina Mohr, MD
Grace Oei, MD
Craig Jackson, JD, MSW.
Please click on the following links to obtain a copy of the California Advance Health Care Directive Form. Click here for English and here for Spanish.
January 2016 update: click here for final results from the California Health Care Foundation.
---
July 2015
IHPL Open House - Southeast Corner of Anderson Street and Prospect Avenue
Completion of "New" Offices in Loma Linda: IHPL's new offices are located on a corner lot in the heart of Loma Linda across from the LLU Medical Center. The grounds are beautifully landscaped with drought tolerant plants, "grass" that is perpetually green and a lovely rose garden. Inside are four offices with work stations for five people, a commodious conference room, a kitchen and restroom. Artwork features nature photography of IHPL's staff.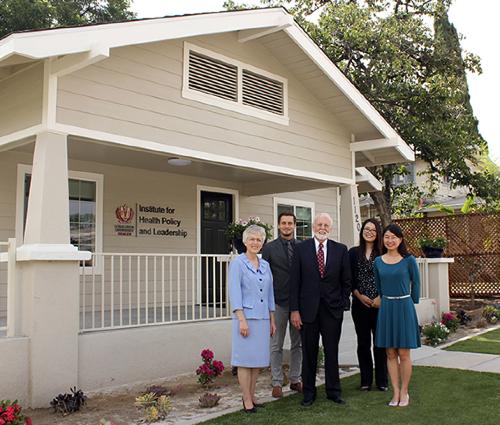 Spotlight on Reform Grand Rounds: Over 2014-early 2015, IHPL has organized a number of grand rounds focusing on healthcare reform. Based upon the train-the-trainer model, IHPL's Spotlights on Reform series became a Statewide model for discussion of issues associated with the Affordable Care Act. Over 600 healthcare professionals attended the grand rounds that were held in various locations.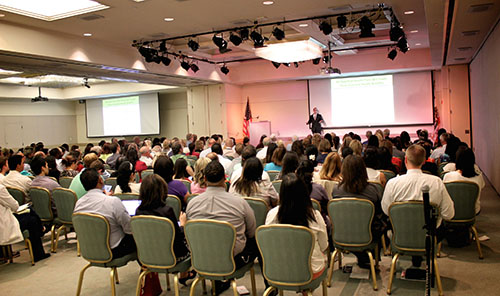 ---
January 2015
January 27.  LLUMC - Murrieta (POB Room) - Spotlights on Reform: Where we are One Year Later with Dr. Wonha Kim
---
December 2014
December 10-11, 2014.  American Healthcare Congress
May 2014
May 29. Damazo Amphitheater, School of Pharmacy Forum - Spotlights on Reform: Patient and Provider Impact