News and Events
Special Spotlight on Health Policy: Five Steps to Health in America: a post-election analysis

 November 9, 2016 - Special Spotlight on Health Policy event was held on LLU campus featuring Julia Hartwell - Drefke, Senior Manager for Federal Policy and Research at the Adventist Health Policy Association (AHPA).  She provided a timely analysis and outlook on the future of our health care to approximately 100 attendeeds.  This was the first in a series based on the Five Steps book.  AHPA represents the five Seventh-Day Adventist health care systems with 84 hospitals in 17 states.   
Please click here for more information on Spotlight on Health Policy series. 
---
Diagnosis: Hunger Western Regional Summit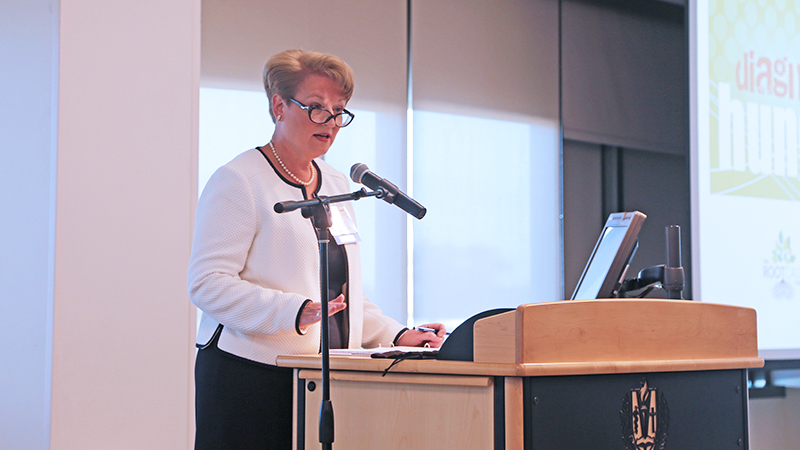 September 14, 2016 - With over 120 attendees, the Western regional summit on addressing hunger as a health issue and other social determinants took place in Loma Linda.  The summit was presented by The Root Cause Coalition in partnership with The Alliance to End Hunger and hosted by LLUH.  For more information and presenter slides, please visit The Root Cause Coalition website. 
You can also read the LLUH News article by following this link.