News and Events
Recent News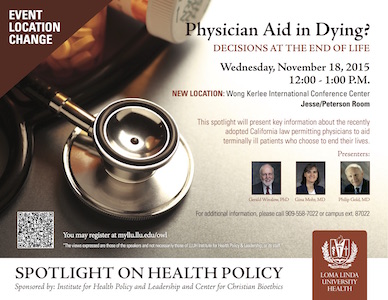 November 18, 2015 at noon in the Wong Kerlee Conference Center. Physician Aid in Dying? Decisions at the End of Life grand rounds session discussed the recently passed California law permitting physicians to prescribe lethal doses of medications to terminal patients. Conversations included pro/con sides of the law and perspectives from physicians and pharmacists.  Please check back for a recording of the session.
October 28, 2015 12:00pm Faculty Scholars Luncheon at the Institute for Health Policy and Leadership.  Dr. Paul Gavaza presented results on the interdisciplinary oral health project.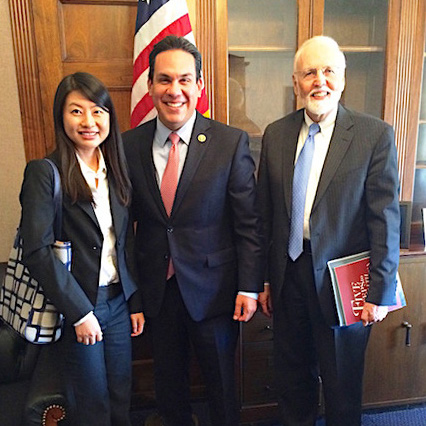 October 21, 2015. 3rd Annual AHPA Advocacy Day. On October 21st, IHPL and delegates from AHPA's five member systems, representing 83 hospitals and over 400 affiliated organizations, joined AHPA in Washington DC for AHPA Advocacy Day.  Participants spent the day in Capitol Hill, meeting with various policy makers and their staff to introduce AHPA's new book, Five Steps to Health in America, A Health Policy Agenda for the Next President and Congress of the United States.  The book calls for innovative health policies that focus on life choices, disease prevention, and attention to the factors that enhance or detract from personal health.