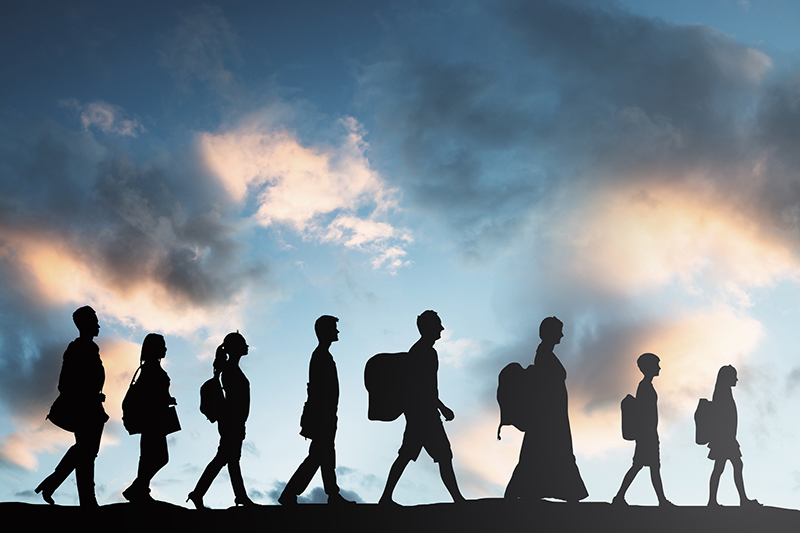 By IHPL - September 10, 2021
The COVID-19 pandemic has created an enormous pressure on governmental agencies to prevent viral disease spread. As such, the Department of Health and Human Services (HHS) issued on March 20, 2020, an emergency regulation allowing the director of the Centers for Disease Control and Prevention (CDC) to deny land-based international entry of immigrants from "coronavirus impacted areas" based on the possibility of introducing additional highly communicable disease into the United States.1 This regulation stemmed from a provision in the public health law from 1944 (section 265 of US Code Title 42) known as Title 42.
Although the underlying premise for Title 42 is for prevention of overcrowding and healthcare overburden at the border, its enforcement has ultimately resulted in violation of human rights laws, forcing thousands of immigrants seeking refuge or asylum to be sent back to their original countries, where they may face unsafe conditions and possibly even death. In May 2020, the order was revised to include those attempting entry via coastal-borders,2 and with the CDC director's order in place to enforce Title 42, over 846,000 expulsions have occurred to date. In July 2021 alone, nearly 200,000 entry attempt encounters were made with the US Customs and Border Protection (CBP), representing a 20-year record.3 Many of these encounters were for those seeking to enter the United States multiple times, including asylum seekers originating from countries such as Haiti, El Salvador, Mexico, and Guatemala.2
The expulsions have included children as well. By November 2020, roughly 13,000 unaccompanied minors were expelled, which is a blatant violation of the Trafficking Victims Protection Act.2 While the order was amended to protect these children, it is unclear if the amendment is strictly enforced at the border. A number of these minors arrive at the border with families and may unfortunately become separated from their families. They are held for longer than the maximum allowable time (72 hours) in detention centers and live in unsanitary, overcrowded facilities due to the high volume of migrants attempting to enter the United States.4 Following another review of the order in January 2021 at the beginning of the Biden administration, family units were slowly allowed to enter the United States, given COVID-19 tests, quarantined if needed, connected to non-governmental organizations (NGOs), and provided safe transportation to destination areas.2 However, the Biden administration has not yet lifted the order, which has recently been extended in the name of public health due to the current COVID-19 Delta variant and its increased virulence that has subsequently led to another wave of increased hospitalizations and deaths. 
A group of public health experts in a letter termed title 42 "xenophobia masquerading as a public health measure,"5 primarily due to the effect it has had on those seeking asylum. Reports suggest that a number of those presenting to the United States border seeking asylum status are not adequately processed and are then prematurely sent back to their country of origin without a full investigation. For instance, a typical intake of a family under Title 8 regulations would last roughly 1.5-3 hours in duration indoors for adequate processing, but under Title 42 conditions, these meetings are now 10-15 minutes outdoors, even though CBP is required to thoroughly investigate all cases in which asylum is sought.6 Once deemed appropriate for deportation, many of these cases in turn wind up staying in Mexico without basic necessities, facing language barriers, inability to obtain reliable transportation, and targeted exploitation by gangs at the border with increased risk for trafficking, violence, injury and dehydration.7
Title 42 has unfortunately backfired. Instead of preventing overcrowding at the border, it has created dangerous conditions for those attempting entrance into the United States in the midst of a pandemic. With holding facilities operating at 25-50% of capacity, they are not able to contain the record number of immigrants attempting to cross into the United States. A recent report indicated that the US Border Patrol is at 389% of its overall COVID-19 adjusted capacity along the southwest border which can lead to additional COVID-19 cases due to overcrowding.6 In addition, human rights are violated with these expulsions as rejected asylum seekers and deported migrants go back to unsafe environments. As a country founded by those seeking safety from persecution, the United States must carefully balance the importance of upholding its longstanding history of providing a safe haven for asylum seekers with the need to protect the public's health against a devastating infectious disease.
Author Bio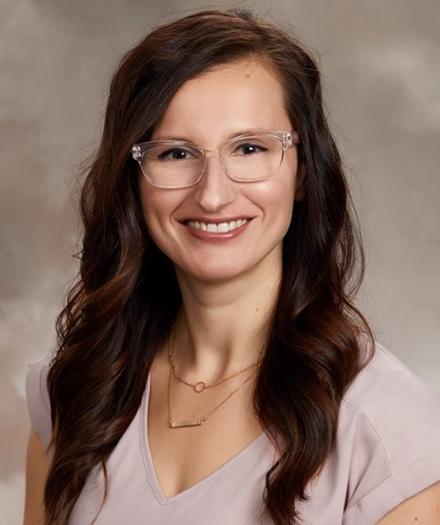 Silvia Caswell, DO
Dr. Caswell is a Preventive Medicine/Public Health resident physician at Loma Linda University Health. After obtaining her undergraduate degree in anthropology with health emphasis, she went on to complete her osteopathic medical degree from Campbell University. She then completed her internship year in Family Medicine and worked as a general practice physician in Florida before moving to Loma Linda. She is passionate about Lifestyle Medicine, clinical nutrition, public health, and policy. In her spare time, she enjoys spending time with her husband and three children, exercising, and sleeping.
References: