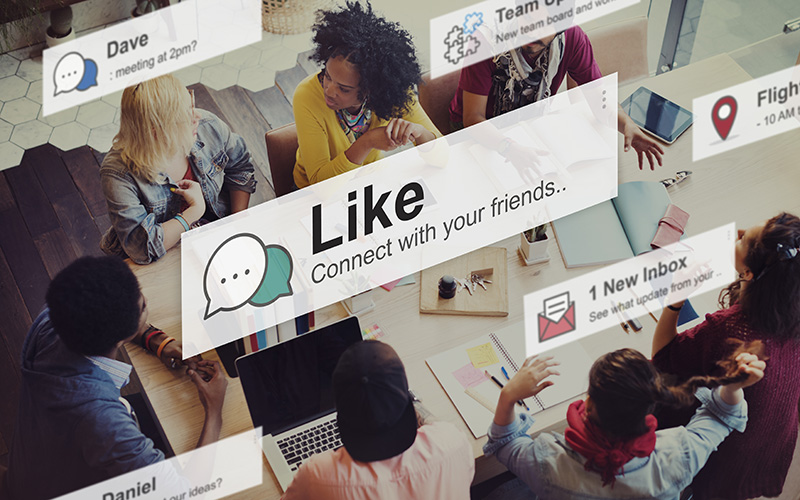 By IHPL - March 9, 2020
This blog highlights a recent incident of a family medicine resident misusing social media, discusses current social media policies at U.S. medical schools, and provides recommendations about how medical school policies can keep up with the social media era.
Social Media Platforms: A Thin Line between Personal and Professional Life
Dr. Jay Feldman, a first-year resident in Florida, uploaded controversial social media posts and endorsed a number of products.1 Although his teaching hospital did not disclose disciplinary actions taken against Dr. Feldman, he has been removed from its residency website and does not appear in the hospital's Doctor Finder tool.1
He wrote in his Instagram post, "This one is for all the male medical students and residents that have been told to leave for the pelvic exam, who have been ignored during your OB/GYN rotation while the girls get to do all the learning. No more!!! Walk into that room with confidence! Show interest to your attending. You may never get another chance to learn this critical part of medicine! Don't blow it. Stand up for yourself."1
Prior to this post, Dr. Feldman also gave an account of his medical experience via Twitter: "Watched my patient code and die right in front of me.. [sic] Solid day." In another post, he wrote, "Just did my first death pronouncement. Opening a dead persons [sic] eyes and staring into them is the most insane thing ever."
In addition to these posts, Dr. Feldman was an authorized representative for Rave Doctor, which sells products geared toward attendees of raves and electronic dance music festivals.1
How did all of this happen? Why was he not aware that his behavior and actions were inappropriate? To his defense, Dr. Feldman claims that "no one ever teaches you how to do these things. There was never any formal training and so you just kind of figure it out as you go along."1 Is his statement valid? Are medical schools not teaching medical students how to conduct themselves via social media platforms?
Current Social Media Policies at U.S. Medical Schools
With the rise in social media use, medical schools are seeking effective ways to educate students on their online interactions. Privacy settings could prevent certain people from viewing one's profile but anyone can essentially see a post once it is posted online. For one, a friend could share the posts with another friend, and soon enough, a complete stranger could have access to the content.
Although U.S. medical school's administration and student councils developed several social media policies, there are no hard-and-fast rules. A common theme found among medical school social media policies are as follows:
Conduct yourself in a professional manner online as you would in-person
Remember the permanency of published material on the Web2,3
Ensure you are transparent and respectful; be sure to add value, aim for quality, use disclaimers and be mindful of copyright laws when navigating online interactions2
Do not share information in a way that may violate any laws or regulations (e.g., HIPPA)3
Avoid venting online4
Reflect before you post5
The current policies at these medical schools serve as principles to guide the behavior of medical students while online, but they are not specific and do not capture the breadth of activity that takes place online.
Conclusion
Reading the social media policies provided by U.S. medical schools is quite promising. However, these policies leave room for medical students to partake in potentially inappropriate online activities due to ignorance and insufficient guidance. There is a need for medical school social media policies to be more specific and enforced proactively, rather than just using a reactive approach. In addition, a yearly social media and/or professionalism training that incorporates specific case studies would be beneficial throughout a medical student's educational trajectory. Potentially, this training could continue into residency to remind budding physicians of their commitment to professionalism both in-person and online. Lastly, medical schools should include language about medical student-led social media endorsements. With the increased amount of medical student influencers online, sponsor representatives should be regulated in a manner similar to how pharmaceutical representatives are regulated.
---
Author bio:

Queen-Ivie Egiebor, MPH
Ms. Egiebor joined the IHPL team in August 2019 and serves as the Doctoral Graduate Assistant. Ms. Egiebor completed her undergraduate education in Biochemistry with a minor in Public Policy at the University of California, Riverside (UCR). She then received her Master of Public Health degree at Loma Linda University (LLU). Currently, she is pursuing a dual degree: an MD from UCR and a DrPH (Health Policy and Leadership) from LLU.
---
References: