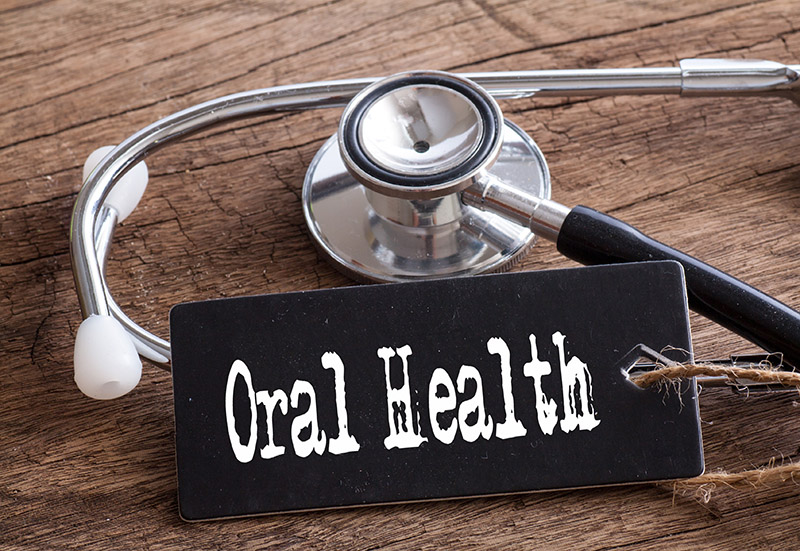 By IHPL - August 13, 2020
Ever since the establishment of the first dental college in 1840, dentistry has remained a separate entity from medicine. This separation has been perpetuated by siloed education, divergent practices, payment models, and health care policies.1-4 As a result, it has created inequality in access to oral health care.
ORAL HEALTH AND GENERAL HEALTH
Oral health is a vital part of overall health. However, the mouth continues to be perceived as a separate entity from the body by both the public and health care professionals alike.4
Poor oral health has an impact on an individual's general, social, psychological and economic well-being.8 Among other things, an untreated oral infection may result in a systemic infection, low self-esteem and oral pain which can result in absences from work or school.5 Literature has also established a correlation between chronic dental and medical conditions such as periodontitis and diabetes.6,
Each year, approximately 27 million Americans visit a dentist but not a physician, and 108 million people visit a physician but not a dentist.1,2 Access to care has become increasingly difficult due to socioeconomic disparities.8 Although patients may have medical insurance, they may be underinsured or lack dental insurance.5 A large number of patients also seek dental care in hospital emergency departments, and the average annual cost is about 1.6 billion dollars, which is a significant financial burden on the patients and the system.5
BENEFITS OF INTEGRATING DENTISTRY AND MEDICINE
It is essential for us to address the gap between medicine and dentistry and promote the integration of medical and dental services. In order to bridge this gap, it is essential to enlist the support of primary care providers. These practitioners play an integral role in coordinating the care of patients within health care systems. Educating these providers in oral health risk assessment and preventive care will be essential in establishing patient access to oral health care.7,9,10 In the same way, oral health care providers should be trained to screen for common health problems, contribute to management of chronic diseases and place referrals as needed.3
There are numerous benefits to bridging the divide between dentistry and medicine, and the following is a list of some of these benefits:
Improvement of the patient experience by incorporating oral health into routine medical evaluations.10
Increased awareness about the role of oral health to overall health and general well-being.
Integrated management of chronic conditions resulting in improved health outcomes and decreased economic burden.1,3,11
Early intervention resulting in reduction or elimination of the need for costly future treatments.
Expansion of patient access to care and reduction in health care disparities.4,5,7
Establishment of a functioning bidirectional referral process between primary care teams and the dental care professionals to ensure coordination and optimal delivery of care.2,3,9,11,12
Integration of medical and dental electronic health record systems to allow sharing of information.3,12-14
Utilization of telehealth in delivery of care to patients in health profession shortage areas.1,3,9
ADDRESSING POTENTIAL BARRIERS TO INTEGRATION OF CARE
Reform of healthcare systems and integration of care are necessary to improve access to oral health care. Among other things, socioeconomic disparities, policy neglect for oral health, and fragmented health care delivery systems pose a challenge for such reform. Some of these issues can be addressed by implementing the following measures:
Expand resources to address the public perception of oral health care as independent from general health care.11
Boost the efforts to strengthen dental and medical education with emphasis on interdisciplinary training.4,7,13
Develop ways to translate interprofessional education into interprofessional collaborative practice. In recent years, there has been a significant emphasis on interprofessional education in medical and dental programs. However, there is much that needs to be done on how the interprofessional education can translate into interprofessional collaborative practice.4,11
Train and encourage dental professionals' practice in hospital settings. Currently, most dental practices are independent, do not share space with medical offices, and are not a part of larger health care organizations.7,11 In order for seamless integration to occur, sharing physical settings would be important.
Establish joint continuing education for practicing health care professionals.1
Address the importance of social determinants of health in promoting health equity in medical and dental curriculums.8
Establish newer payment models to address the challenges of low reimbursements for services provided.1,12
Evaluate and modify current technologies to allow for integration of medical and dental health records.3,12-14
Incorporate oral health in health care policies as a strategy to reduce disparities.4
With a cultural and paradigm shift that is long overdue, I am confident that an integrated health care system focused on patient centered, whole person care is possible.7,14
Author bio: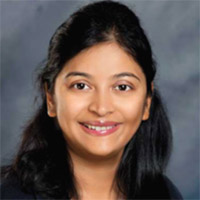 Anupama Grandhi, BDS, DDS
Dr. Anupama Grandhi is an Oral & Maxillofacial Pathologist. She is an Associate Professor in the Department of Oral & Maxillofacial Surgery at the School of Dentistry and Assistant Professor in the Department of Pathology & Human Anatomy at the School of Medicine. Her research interests include oral cancer and curricular changes for improvement of student wellbeing.
References
Atchison KA, Weintraub JA, Rozier RG. Bridging the dental-medical divide: Case studies integrating oral health care and primary health care. J Am Dent Assoc. 2018;149(10):850-858. doi:10.1016/j.adaj.2018.05.030.
Panesar SS. The role of oral health in an evolving health care delivery system: An interview with Bruce Donoff, D.M.D., M.D. Healthc (Amst). 2020;8(1):100399. doi:10.1016/j.hjdsi.2019.100399.
Myers-Wright N, Lamster IB. A New Practice Approach for Oral Health Professionals. J Evid Based Dent Pract. 2016;16 Suppl:43-51. doi:10.1016/j.jebdp.2016.01.027.
Joskow CR. Integrating Oral Health and Primary Care: Federal Initiatives to Drive Systems Change. Dent Clin North Am. 2016;60(4):951-968. doi:10.1016/j.cden.2016.05.010.
Aungst L, Swan BA. Examining Oral Health Education for Nondental Providers. The Journal for Nurse Practitioner. Volume 16, Issue 6, June 2020, Pages 470-473. https://doi.org/10.1016/j.nurpra.2020.03.014.
Higgins K, Hawkins J, Horvath E. The Journal for Nurse Practitioners. Volume 16, Issue 5, May 2020, Pages 394-397. https://doi.org/10.1016/j.nurpra.2020.02.015.
Shimpi N, Glurich I, Panny A, Acharya A. Knowledgeability, attitude, and practice behaviors of primary care providers toward managing patients' oral health care in medical practice: Wisconsin statewide survey. J Am Dent Assoc. 2019;150(10):863-872. doi:10.1016/j.adaj.2019.05.020.
Peres MA, Macpherson LMD, Weyant RJ, et al. Oral diseases: a global public health challenge [published correction appears in Lancet. 2019 Sep 21;394(10203):1010]. Lancet. 2019;394(10194):249-260. doi:10.1016/S0140-6736(19)31146-8.
Prasad M, Manjunath C, Murthy AK, Sampath A, Jaiswal S, Mohapatra A. Integration of oral health into primary health care: A systematic review. J Family Med Prim Care. 2019;8(6):1838-1845. doi:10.4103/jfmpc.jfmpc_286_19.
Shimpi N, Schroeder D, Kilsdonk J, et al. Medical Providers' Oral Health Knowledgeability, Attitudes, and Practice Behaviors: An Opportunity for Interprofessional Collaboration. J Evid Based Dent Pract. 2016;16(1):19-29. doi:10.1016/j.jebdp.2016.01.002.
Atchison, K. A., R. G. Rozier, and J. A. Weintraub. 2018. Integration of oral health and primary care: Communication, coordination, and referral. NAM Perspectives. Discussion Paper, National Academy of Medicine, Washington, DC. https://doi.org/10.31478/201810e.
U.S. Department of Health and Human Services. Integration of oral health and primary care practice. Rockville (MD): U.S. Department of Health and Human Services, Health Resources and Services Administration; 2014. Available at: https://www.hrsa.gov/sites/default/files/oralhealth/integrationoforalhe…
Williams DM, Mossey PA, Mathur MR. Leadership in global oral health. J Dent. 2019;87:49-54. doi:10.1016/j.jdent.2019.05.008.
Giddon DB, Assael LA. For preventive medicine to include oral health care, the dental profession, licensing agencies, payers, and the public must effect change. Prev Med. 2018;114:200-204. doi:10.1016/j.ypmed.2018.07.004.
The Lancet. Oral health at a tipping point. Lancet. 2019;394(10194):188. doi:10.1016/S0140-6736(19)31639-3.