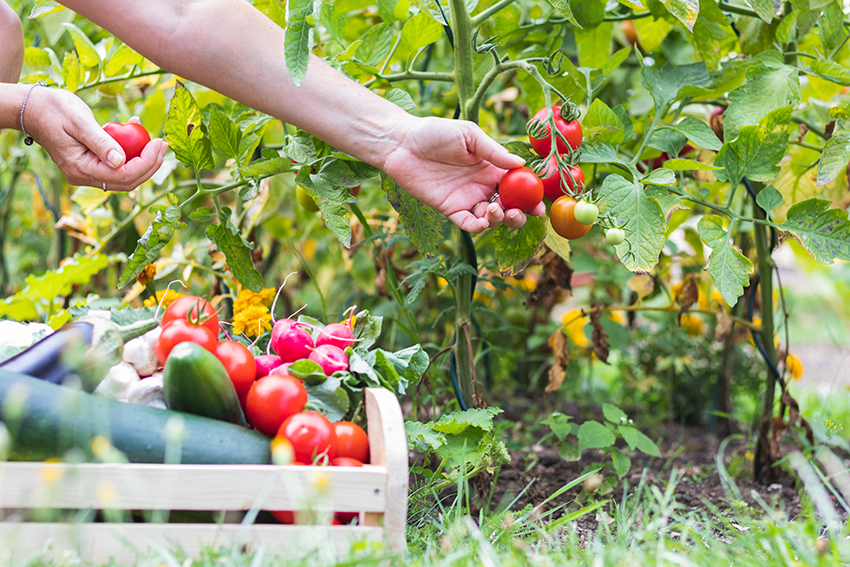 By IHPL - July 13, 2021
Nearly 50% of Americans have a preventable chronic health condition.1 Despite many advances over the last few decades, these lifestyle-related diseases, including hypertension, diabetes, heart disease, and stroke, remain the most common causes of morbidity and mortality in the United States.1,2 The research shows that a diet full of fruits and vegetables can lower blood pressure, help control blood sugar, support weight loss, reduce the risk of heart disease, and even prevent some types of cancer.2,3 Despite substantial scientific evidence about how to prevent these diseases, millions of Americans are still suffering and dying from preventable illness.1 Lack of access to healthy food, lack of knowledge about how to cook and eat healthfully, a culture of valuing speed and convenience over self-care, and constant exposure to marketing for all kinds of unhealthy processed foods all play a role. The result is that only 1 in 10 American adults eats the recommended amount of fruits and vegetables.3
Although  a nationwide problem, some communities are hit harder than others: low income communities and communities of color eat even fewer fresh fruits and vegetables and carry the burden of chronic preventable health conditions even more heavily than the rest of the population.2 Our local community of San Bernardino County is itself a stark example of these disparities. Loma Linda, California, is internationally known as a blue zone, a place where people live a decade longer than the average life expectancy. Meanwhile, residents of the city of San Bernardino just 15 minutes away do not share this long lifespan and lower burden of disease.4
In response, people in our local community of San Bernardino are banding together in a new approach to address these disparities. Last year, Loma Linda University partnered with Huerta del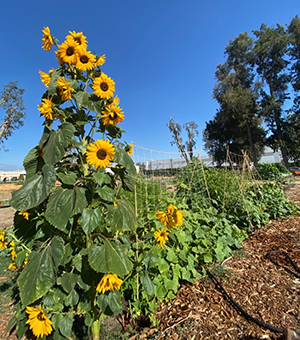 Valle, an Ontario, CA-based community garden, to create a new community garden in San Bernardino, right next door to the SACHS Norton Clinic. Community gardens are not a complicated or cutting-edge medical advancement, but the challenge of preventing lifestyle-related chronic disease requires a different approach. Community gardens directly provide access to fresh produce at affordable prices in their neighborhood. But they also go beyond access to address other factors of unhealthy eating. Being able to grow your own food with a community of others can help bridge the gap between access to healthy food and desire for it. Education about healthy food and a hands-on community-focused approach provide a way for people to want to eat foods they may never have tried otherwise. Community gardens are a safe and comfortable environment for community members to come together, fulfilling many of the same roles as a community center or public park, and they can be a source of jobs, economic stimulation, and a place to develop new skills.
Research has shown that participating in a community garden is also associated with improved health outcomes.5–9 One study found that people who joined a community garden ate 1.4 more times per day more fruits and vegetables than those who did not participate and were 3.5 times more likely to eat the recommended 5 servings of vegetables per day.6,9 In another study, people who joined a community garden experienced significant reductions in their hemoglobin A1C, a measure of blood sugar control, and these health improvements were not shared by others in the same neighborhood who did not participate in the garden.5
Creating and maintaining a community garden is no easy task, and there is enormous opportunity for state and local governments to support community gardens through policy. Zoning laws, public land use, and regulation of the sale and distribution of fresh produce are just a few ways policies directly impact community gardens. In California, many state policies have been put in place to support community gardens. Since 2013, local governments have been able to establish Urban Agriculture Incentive Zones in which landowners can receive financial incentives if they agree to use their land for small-scale urban gardening for a period of at least five years. Another policy under the Transportation Administration allows unused public land to be leased to the state for just $1 per year for the land to be used to establish community gardens. The California Educational Code also has specific policies to provide funding grants of up to $5000 for public schools to create school gardens and to allow school gardens to sell and distribute the produce grown to the local community.10 Opportunities to further support community gardens include allowing community gardens established on rented land access to longer lease periods of 3-5 years, providing technical assistance for teaching gardening skills to community members—especially youth, elderly, disabled, new immigrant, and low-income populaitons—and allowing community gardens the use of public water, among many other possibilities.11
Community gardens alone cannot fix America's problem with preventable lifestyle diseases and food equity issues, but they are a great place to start. In addition to providing access to healthy food, community gardens are using education and hands-on engagement to change the way people think about food. Policies focused on supporting community gardens can have enormous benefit in improving food equity and supporting healthier communities.
Author Bio: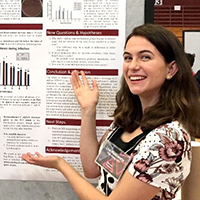 Lisa Manzanete
Lisa Manzanete is a second year medical student at Loma Linda University School of Medicine. She graduated from Stanford University with a degree in Human Biology, with a focus on infectious disease and public health. She hopes to work in preventive medicine, addressing health disparities and preventable illness. In her free time, you can find her feeding neighborhood cats and trying to be as good at gardening as her mom. 
References
Ward BW, Schiller JS, Goodman RA. Multiple chronic conditions among us adults: A 2012 update. Preventing Chronic Disease. 2014;11(4). doi:10.5888/pcd11.130389
Adults Meeting Fruit and Vegetable Intake Recommendations — United States, 2013. Accessed June 17, 2021. https://www.cdc.gov/mmwr/preview/mmwrhtml/mm6426a1.htm
Only 1 in 10 Adults Get Enough Fruits or Vegetables | CDC Online Newsroom | CDC. Accessed June 17, 2021. https://www.cdc.gov/media/releases/2017/p1116-fruit-vegetable-consumption.html
Life expectancy in the United States, mapped by neighborhood — Quartz. Accessed June 17, 2021. https://qz.com/1462111/map-what-story-does-your-neighborhoods-life-expectancy-tell/
Weltin AM, Lavin RP. The Effect of a Community Garden on HgA1c in Diabetics of Marshallese Descent. Journal of Community Health Nursing. 2012;29(1):12-24. doi:10.1080/07370016.2012.645724
Litt JS, Soobader MJ, Turbin MS, Hale JW, Buchenau M, Marshall JA. The influence of social involvement, neighborhood aesthetics, and community garden participation on fruit and vegetable consumption. American Journal of Public Health.  2011;101(8):1466-1473. doi:10.2105/AJPH.2010.300111
Milliron BJ, Vitolins MZ, Gamble E, Jones R, Chenault MC, Tooze JA. Process Evaluation of a Community Garden at an Urban Outpatient Clinic. Journal of Community Health. 2017;42(4):639-648. doi:10.1007/s10900-016-0299-y
Castro DC, Samuels M, Harman AE. Growing Healthy Kids: A community garden-based obesity prevention program. American Journal of Preventive Medicine. 2013;44(3 SUPPL. 3):S193-S199. doi:10.1016/j.amepre.2012.11.024
Alaimo K, Packnett E, Miles RA, Kruger DJ. Fruit and Vegetable Intake among Urban Community Gardeners. Journal of Nutrition Education and Behavior. 2008;40(2):94-101. doi:10.1016/j.jneb.2006.12.003
State Statutes and Programs Concerning Community Gardens. Accessed July 5, 2021. https://www.ncsl.org/research/agriculture-and-rural-development/community-gardens-state-statutes-and-programs.aspx
Policy Reference Guide COMMUNITY GARDENING Www.Publichealthlawcenter.Org Community Gardening: Policy Reference Guide P_2.; 2017. Accessed July 5, 2021. www.publichealthlawcenter.org