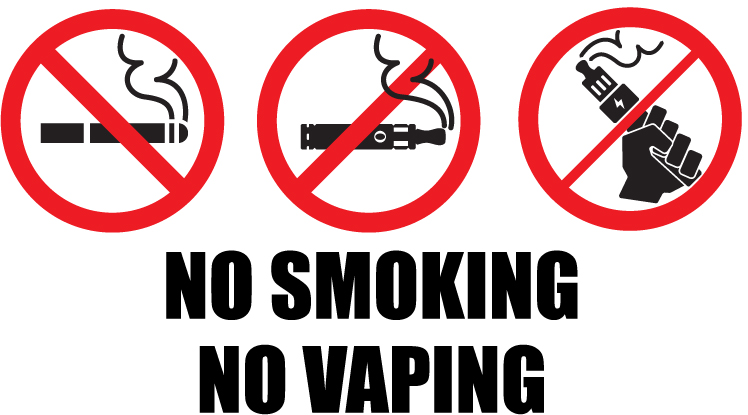 By IHPL - January 21, 2020
As we learned from the first blog in this two-part series, the e-cigarette or vaping product use associated lung injury (EVALI) outbreak disproportionately affect youths. The second part of the series will cover some of the federal and state policies addressing the national vaping epidemic.
National Policies
In January 2020, the U.S. Food and Drug Administration (FDA) decided to ban the sales of most, but not all flavored e-cigarette cartridges to combat the surge in youth vaping. This new guidance for industry targets unauthorized flavored cartridge-based e-cigarettes that appeal to children, including fruit and mint.1 Companies have until February 6, 2020, to cease the manufacturing, distribution and sales of unauthorized flavored cartridge-based e-cigarettes or risk FDA enforcement actions. This policy exempts tobacco and menthol flavors and allows open-tank systems and single-use devices that use flavored "e-liquids."2
Allowing open-tank systems commonly sold in vape shops to stay in the market place could be an avenue the FDA is taking to not completely put small business owners out of business.2 This policy may backfire if young people decide to purchase the products that are available in vape shops or if they resort to purchasing these unauthorized products from illicit markets. The ingredients found in products sold in illicit markets may contain harmful chemicals or constituents and possess a great threat to the health and safety of our nation's youth. FDA promised to revisit its flavor ban "if kids start to migrate to menthol-flavored pods" sold in vape shops.3
State Policies: California
California's legislators introduced a more stringent policy via Senate Bill (SB) 793: Flavored tobacco products on January 6, 2020, in response to the FDA's enforcement policy. SB 793 would prohibit a tobacco retailer from selling or offering for sale flavored tobacco products, including tobacco and menthol. Each violation would result in a $250 fine.4 This bill is currently in its infancy as it is yet to be passed by the Senate. If passed by the Senate, SB 793 will need to be passed by the Assembly before reaching the Governor's desk for a final decision. If you are interested in tracking this bill, please visit https://legiscan.com/CA/bill/SB793/2019.  
In addition to SB 793, Californian legislature has taken three measures to address the national vaping epidemic.
1.      California reclassified all vaping products as tobacco products. Thus, vaping manufacturers are subject to the same taxes and restrictions as tobacco companies.5
2.      California raised the minimum age for buying vaping products from 18 to 21.6
3.      California prohibited the use of e-cigarettes wherever smoking is prohibited.7
San Francisco and Beverly Hills are trail blazing cities in California due to their current legislation on vaping. In June 2019, the city of San Francisco banned the sale of nicotine vaporizer products in brick-and-mortar stores and prohibited online retailers from shipping goods to San Francisco addresses. Mayor London Breed signed this ordinance into law in July 2019 and it becomes operative in early 2020.9 This is the first ban of its kind.8 Beverly Hills has a similar ordinance but it will take effect on January 1, 2021.10
State Policies: Other States
Several other states and cities have taken measures to address the national vaping epidemic. Massachusetts' legislature ordered a four-month ban on sales of all vaping products in September 2019.11 Rhode Island's Governor signed an executive order placing a four-month ban on the sale of flavored vaping products.12 In September 2019, the Oglala Sioux Tribal Council in South Dakota banned the sale, possession and use of e-cigarettes on the Pine Ridge Reservation.13
Conclusion
Federal, state, and local governments are taking measures to mitigate the increasing number of EVALI. There is an aggressive emphasis on the removal of flavored e-cigarettes due to its prominence among our nation's youth. It is great to see that the nation is moving in the right direction to halt this epidemic in its tracks. We do not want to cultivate a culture of nicotine addiction in the rising generation and other generations to come. Rather, we desire to cultivate a culture of health and well-being.
---
Author bio:

Queen-Ivie Egiebor, MPH
Ms. Egiebor joined the IHPL team in August 2019 and serves as the Doctoral Graduate Assistant. Ms. Egiebor completed her undergraduate education in Biochemistry with a minor in Public Policy at the University of California, Riverside (UCR). She then received her Master of Public Health degree at Loma Linda University (LLU). Currently, she is pursuing a dual degree: an MD from UCR and a DrPH (Health Policy and Leadership) from LLU.
---
References: