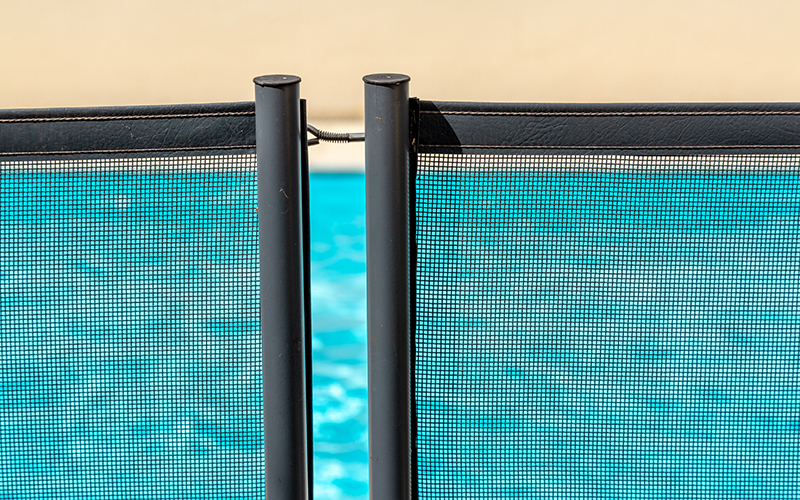 By IHPL - August 13, 2019
In June 1979, a tired mother came home from work to her husband and two sons. One son was nine years old and the other was nine months old. Wanting to rinse off, the mother asked her husband to watch the boys while she showered. Knowing he was about to doze off, the husband then asked the oldest son to watch his baby brother. He did so until the doorbell rang and he walked away to answer the door. His friend was at the door and they began chatting. It only took a matter of minutes for the nine month boy to crawl out the back door and into the swimming pool. This tragic accident happened to someone I know, but it's something that can happen to anyone.
Unfortunately, accidents like this happen far too often. Between 2005-2014, there were about 3,536 annual drowning deaths in the United States.1 These incidents occur so frequently that drowning is the leading cause of unintentional injury death in children ages 1-4.2 Drowning rates are highest in children under the age of four (2.55 deaths per 100,000 population), and the death rate is four times higher in males (2.07) than females (0.54). The death rate is also significantly higher in African Americans (1.40) and significantly lower in Hispanics (1.19) compared to the overall death rate (1.29).2 The Centers for Disease Control and Prevention (CDC) reported that more than five times as many black children ages 5 to 19 drown in swimming pools compared to white children.3 The president of the St. Louis Boys & Girls Club thinks this is because black children are less likely to grow up around pools and lakes (and thus not as familiar) or receive swimming lessons.3 Drowning is most common in swimming pools for children under four; however, those 5 to 17 years old are more likely to drown in natural bodies of water such as lakes and ponds.2,4
To prevent and put an end to these drownings, adults need to pay closer attention near the pool to carefully watch the children and have safety measures such as fences or locked gates put in place.3 Sadly, in this day and age, drowning has been linked to cell phone use among parents or the supervising adult.5 It is not enough to be physically present, but it is extremely important to be mentally present and designate a "water watcher" at all times.6 Adults must have a watchful eye at all times because it is common for long hair and loose clothing to get caught in a swimming pool's drain or filter, taking the drowning child out of sight.5 To make things even safer, it is a smart idea for the water watcher to be trained in cardiopulmonary resuscitation (CPR) in case an accident occurs.
Another way to prevent drowning is by making sure children receive swimming lessons. It is imperative to teach children basic swimming survival skills and insist children wear suitable life-jackets or inflatables while near water.6 A drowning-prevention task force comprised of city administrators and nonprofit leaders plans to start the conversation of including swim curriculum in classrooms.3 If high schools require swimming to be part of physical education, then why shouldn't it be introduced earlier? This would be a smart way to reach all children regardless of their age or race and could lead to a decline in yearly drownings.
In addition to individual efforts to prevent drownings, there are public level policies in place to prevent drownings. For example, the Swimming Pool Safety Act requires all California private swimming pools to have two of the seven listed drowning prevention safety measures in place:7
An enclosure that isolates the swimming pool or spa from the home.
Removable mesh fencing in conjunction with a gate that is self-closing and self-latching and can accommodate a key-lockable device.
An approved safety pool cover.
Exit alarms on the home's doors that provide direct access to the swimming pool or spa. The exit alarm may cause either an alarm noise or a verbal warning, such as a repeating notification that "the door to the pool is open."
A self-closing, self-latching device with a release mechanism placed no lower than 54 inches above the floor on the home's doors providing direct access to the swimming pool or spa.
An alarm that, when placed in a swimming pool or spa, will sound upon detection of accidental or unauthorized entrance into the water.
Other approved means of protection.
Furthermore, AB 1020 mandates that California public swimming pools and spas must comply with drain cover standards and be equipped with proper safety devices as outlined in the federal law Virginia Graeme Baker Pool and Spa Safety Act.8
In addition to state and federal governments, there are many organizations that are dedicated to water safety and drowning prevention. One example is Abbey's Hope which is a nonprofit organization that works with pool and spa industries to ensure water products are safe and have clear warning labels.9 Another example is the Drowning Prevention Foundation who provides water safety tips, news updates, a free water safety program, and promotion of policy changes.10 Speaking of policy, the American Academy of Pediatrics recently issued an updated Prevention of Drowning policy statement and created a Drowning Prevention Toolkit which shares informative public service announcements (PSAs), infographics with water safety tips for various age groups, policy recommendations, and much more.11,12
With the hot summer days officially here, we all need to take precautions when near water. Drowning is fast and silent and can happen in only an inch of water.13 Taking the time to ensure swimming pools are safe, children are being watched, and life-jackets are being worn are all ways to save a life. No parent should lose a child to drowning and by practicing these prevention methods, they should not have to.
---
Author bio:

Kaitlin Brehaut, MPH, CHES
Kaitlin Brehaut serves as IHPL's Health Policy Assistant, providing administrative, programmatic and research support to the Institute team. Ms. Brehaut completed her undergraduate education in Health Science with a concentration in Health Care Management at California State University, San Bernardino (CSUSB). She then received her Master of Public Health degree at CSUSB. She is also certified as a Health Education Specialist.
For more information, contact Kaitlin at: kbrehaut@llu.edu
---
References: