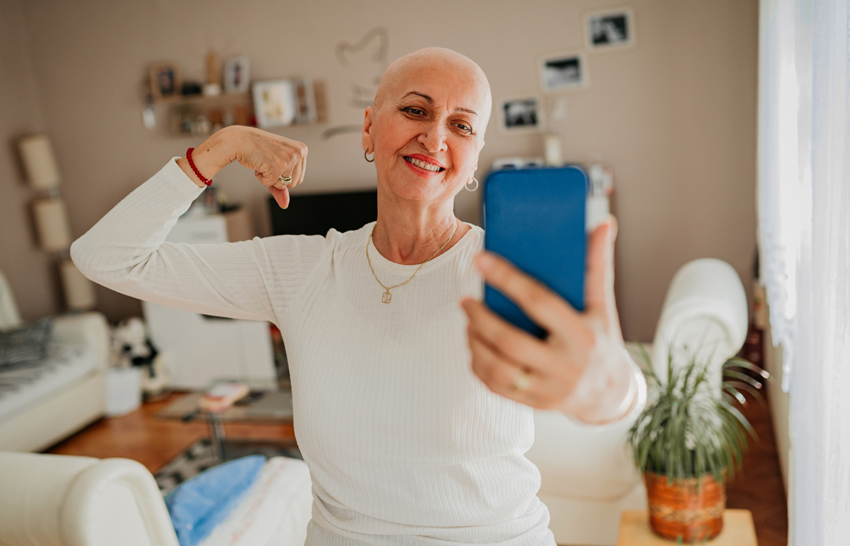 By IHPL - June 15, 2023
For almost 100 years between the late 1800s to the mid-1980s, women with breast cancer had only one surgical option for removing their breast cancer that was considered safe—removal of the entire breast, also called a mastectomy. However, since the mid-1980s, research has consistently shown that most women with breast cancer are able to safely save their breast by removing only the cancerous area and treating the remaining breast with radiation. Furthermore, women who choose or must have their entire breast removed have many options to rebuild their breast at the time of the initial cancer operation with surgical techniques that are called plastic surgery reconstruction.
Because women with breast cancer have numerous safe and equivalent surgical options to treat their disease, surgeons and patients have the privilege of sharing in the decision-making process for choosing the type of surgery to remove the breast cancer. Plastic surgery reconstruction to rebuild the breast after mastectomy should be offered to appropriate patients1 and insurance coverage is required by a federal law called the Women's Health and Cancer Rights Act. Several studies have shown that women who have breast reconstruction after having a mastectomy have improved body image, quality of life, and sexual functioning, and we and others have shown that disparities exist in who undergoes breast reconstruction.2
While many patients and surgeons feel that reconstructing a woman's breast at the time of mastectomy is ideal, some patients prefer not to undergo reconstruction because they do not want to have a more complex and riskier operation or a foreign material like a breast implant in their body. In the 1980s, Nancy Reagan was interviewed after she was diagnosed with breast cancer and "said she had no desire for reconstructive surgery: 'I really don't want to go back in there.'"3 There has been a growing recognition that a woman's choice to not have breast reconstruction after having a mastectomy should be honored and the option for not having reconstruction should be carefully explained as a surgical choice. Grass roots advocacy has been undertaken in the "Go Flat" movement to bring awareness to this surgical option.4
From a surgical standpoint, to properly perform this operation, surgeons must create an aesthetic flat closure.5 If not performed properly, patients may have to undergo additional operations to improve the shape of their chest wall. While insurance coverage for breast reconstruction is mandated by federal law, chest wall reconstruction is not. Some women who require this operation will not have any chest wall reconstruction options. On January 1, 2023, New York was the first state to pass legislation (NY A8537/NY S7881) that mandates coverage for chest wall reconstruction surgery after mastectomy.6 Hopefully, other states will follow suit to provide breast cancer patients with access to necessary care.
Author Bio: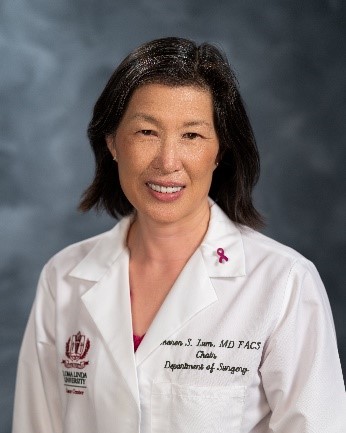 Sharon Lum, MD, MBA, FACS
Dr. Lum is Chair and Professor of the Department of Surgery for the School of Medicine. She is Vice Chair of the American Society of Breast Surgeons Legislative Committee. Her research interests include quality measures and disparities in breast and other cancer outcomes and incorporation of patient reported outcomes in clinical decision-making for patients with breast diseases.
References:
NCCN Clinical Practice Guidelines in Oncology Breast Cancer Version 4.2023 - March 23, 2023.  https://www.nccn.org/professionals/physician_gls/pdf/breast.pdf. Accessed April 30, 2023.\

Ramalingam K, Ji L, Pairawan S, Molina DC, Lum SS. Improvement in breast reconstruction disparities following medicaid expansion under the affordable care act. Annals of Surgical Oncology. 2021;28(10):5558-5567.

Lewin T. Nancy Reagan Defends Her Decision to Have Mastectomy. The New York Times1988.

Not Putting on a Shirt.  https://notputtingonashirt.org/. Accessed April 30, 2003.

NCI Dictionary of Cancer Terms - aesthetic flat closure.  https://www.cancer.gov/publications/dictionaries/cancer-terms/def/aesthetic-flat-closure. Accessed April 30, 2023.

Governor Hochul Signs Legislation to Aid Breast Cancer Survivors During Their Recovery. 2022; https://www.governor.ny.gov/news/governor-hochul-signs-legislation-aid-breast-cancer-survivors-during-their-recovery. Accessed April 30, 2023.