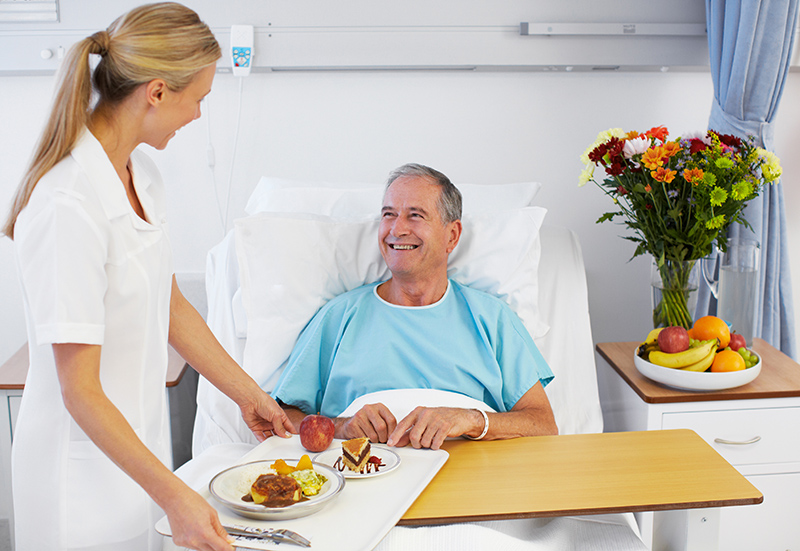 By IHPL - October 17, 2018
Growing up, I always loved when my school had a fog delay because that meant that my mother would take us to her workplace to get breakfast: the hospital cafeteria. The waffles covered in syrup and the creamy scrambled eggs often beat going to IHOP. I was reminded of these warm memories while I assisted patients with eating their meals at a local hospital. One time, I fed a patient warm roast beef, a small side of slimy vegetables, mashed potatoes with gravy, and Jello for dessert. Aside from being extremely unhealthy, it looked unappetizing and was cold by the time it got to the patient.
Ironically, patients admitted to hospitals are often eating unhealthy foods that can exacerbate chronic conditions and may not be getting adequate nutrition. A study published in JAMA found that roughly one-third of patients that were admitted to a university hospital became malnourished.1  
There is a growing movement, however, towards reforming the food served at hospitals throughout the world. Take for instance the inspiring story of a Michelin-star restaurant chef in Berlin, Patrick Wodni, who left his job at a restaurant to create a nutritional menu of healthier, organic, and more delicious meals for patients at a local hospital. He is able to provide five-star restaurant quality food for just $5.50 per patient per day thanks to economies of scale, and he uses locally sourced ingredients. In his menu, meat is offered only three times a week along with a fish dish on Fridays, shifting the plate towards fresh fruits and vegetables.2
A similar shift is taking place in the United States in places such as the John Muir Medical Center in San Francisco and the University Medical Center of Princeton at Plainsboro, New Jersey.3,4 In fact, some hospitals have people who talk to the patients about the menu and take their order. The patients have multiple options to choose from such as fresh spring salad with dried nuts or Mahi Mahi covered in mango salsa with sweet potato fries on the side. Other hospitals are eliminating food and drink options with unhealthy amounts of sugar altogether.5  
The state of California has also taken a step towards ensuring healthier food options by passing Senate Bill 1138.6 This bill "requires licensed California health care facilities and state prisons to make available plant-based meal options containing no animal products or by-products, including meat, poultry, fish, dairy, or eggs."
The idea that proper nutrition is a fundamental aspect of recovery for a patient is now being integrated into the curriculum for medical school students at Tulane University in New Orleans, Louisiana. Students receive training in culinary medicine through classes that teach them about the food situation that patients may encounter on a daily basis and how to help patients make sustainable changes in their diet.7
Healthcare is becoming service-oriented now more than ever. With hospitals' success tied to healthier and happier patients, nutritional food is starting to become a focal point. It's about time hospitals walk the talk by serving healthier meals to their patients!  
Author bio: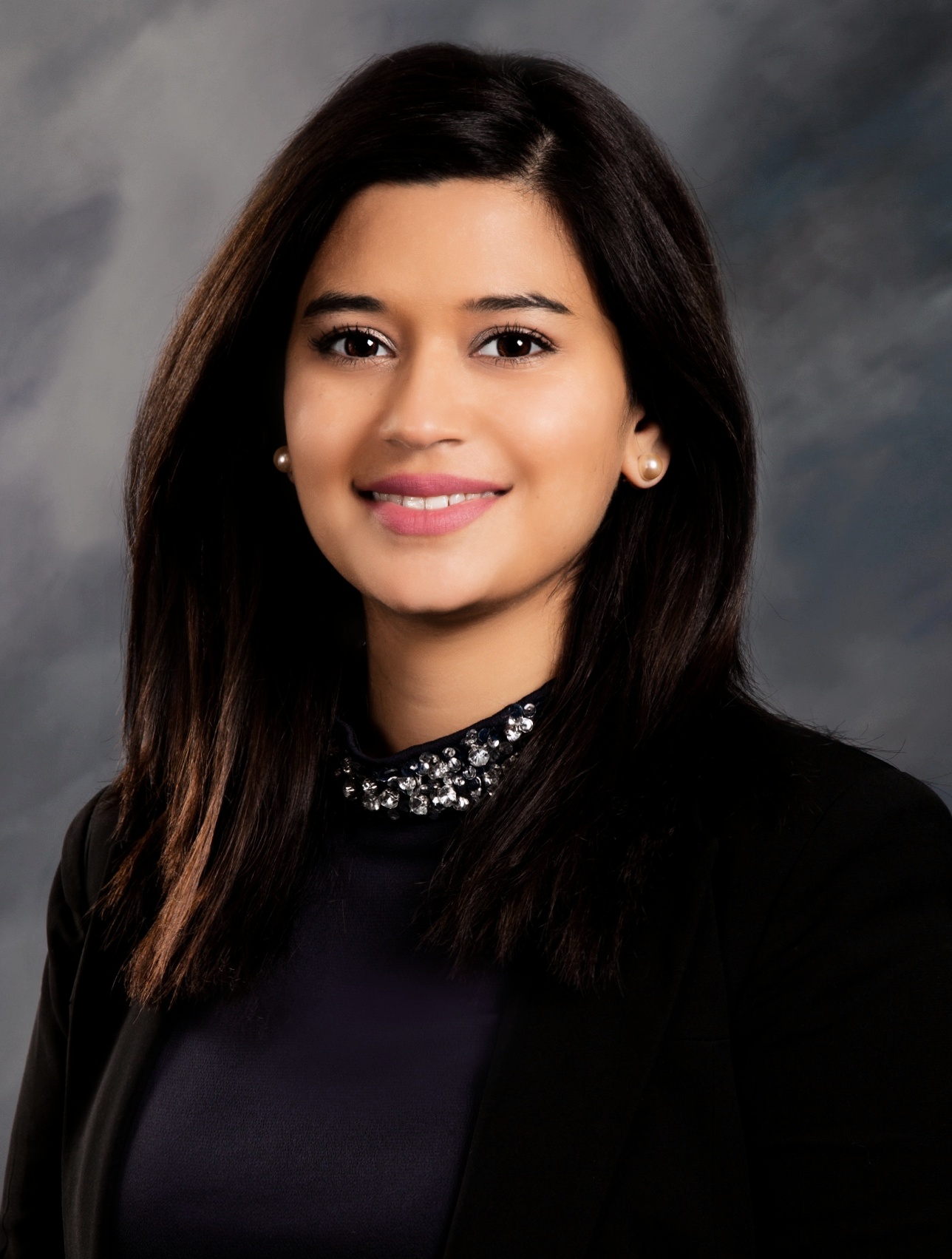 Priya Vedula is a health policy analyst at the Institute for Health Policy and Leadership. Her work involves examining health policies and regulations with a focus on oral health, mental/behavioral health, and hunger. She received her Master of Public Health degree from Columbia University. 
References: