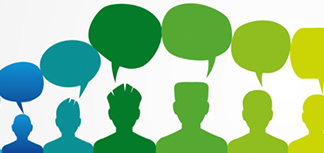 By IHPL - October 9, 2017
In 2016, Medicare started paying doctors for Advance Care Planning (ACP) sessions for the first time. According to Kaiser Health News, more than 570,000 people across the country took advantage of the program and discussed their end-of-life wishes with their doctors. While this number is almost double the 300,000 the American Medical Association initially predicted, 570,000 is only one percent of all eligible Medicare beneficiaries.1
The Anatomy of Advance Care Planning
A core part of Advance Care Planning is the Advance Care Directive. An Advance Care Directive does two things:
Gives advance instructions about the medical treatment you want and do not want (known as a living will)
Appoints a "health care proxy" who can make health care decisions for you (known as durable power of attorney)
Experts encourage healthy people at any age to fill out an Advance Care Directive. This document is also most effective when shared with family and health care providers so they can better honor and uphold your wishes.
Why You Should Care About Advance Care Planning.
Reason 1. In America, there is a gap between what people want at death and what they actually get.
For example, the majority of Americans have an institutional death even though 80 percent would prefer to die at home.2 This is why researchers propose site of death as a way to measure quality of care at the end of life.3

Reason 2. When it comes to medical care, only you can decide what is way too little or way too much.
Thinking about the type of care you would like to receive at the final stage of your life is scary and uncomfortable. But look at it this way - imagine the person who will decide for you when you no longer can decide for yourself or communicate your wish. Do you like the person you see? If the answer is "no," this is reason enough to start thinking about someone else you trust to carry out your wish. If you do like the person you see, make that person your health care proxy. No matter who you choose, only you can decide what kind of care is right for you during the last stages of your life.
Advance Care Planning = Pulling the Plug on Grandma?
In 2009, former Alaska Governor Sarah Palin introduced the term "death panel" to the health care reform debate.  The part of the Affordable Care Act she called a "death panel" referred to a provision that would allow Medicare to pay doctors for voluntary counseling sessions that address end-of-life issues. Palin wrote:
The America I know and love is not one in which my parents or my baby with Down Syndrome will have to stand in front of Obama's "death panel" so his bureaucrats can decide, based on a subjective judgment of their "level of productivity in society," whether they are worthy of health care.4
This ill-founded comment misled many Americans to associate Advance Care Planning with limiting care. Advance Care Planning has nothing to do with who gets care and who doesn't. Advance Care Directives allow you to talk with your doctor about all of your health care wishes, ranging from "give me everything known to medical science" to "give me nothing." Advance Care Planning is about expressing, documenting, and learning more about both the care you do want as well as the care you do not want.
By the way, the provision that Palin labeled as the "death panel" never became part of the Affordable Care Act due to the political controversy it engendered. Medicare independently decided to pay doctors for Advance Care Planning starting in 2016.
The Town Where Everyone Talks About Death
Only about three out of ten Americans have an Advance Care Directive.5 But there is a town in America that does this better.  A lot better.  In La Crosse, Wisconsin, 96 percent of people have an advance care directive.
Click here to hear NPR's report on how the residents of La Crosse changed their culture so it's okay to bring up end-of-life wishes and preferences with family and friends over dinner.
Where Can I Get the Advance Care Directive?
State laws regarding Advance Care Directives differ but many tools and resources are available online, including the Coalition for Compassionate Care of California.
---

Helen Jung, DrPH, MPH
Dr. Helen Jung is the Senior Health Policy Analyst for IHPL and serves as an Assistant Clinical Professor in Loma Linda University's School of Public Health. She conducts policy research and analysis as well as developing publications on key policy issues for the Institute and the Adventist Health Policy Association. Dr. Jung received her Doctorate in Health Policy and Management from UCLA's Fielding School of Public Health and holds a Master of Public Health from the University of Michigan, Ann Arbor.
For more information, contact Helen at: helenjung@llu.edu.
---
https://www.documentcloud.org/documents/3912837-Advanced-Care-Planning-Spending-and-Utilization.html
Teno, J.M., Gozalo, P.L., Bynum, J.P.W., Leland, N.E., Miller, S.C., Morden, N.E., Scupp, T., Goodman, D.C., and Mor, V. Change in End-of-Life Care for Medicare Beneficiaries. Site of Death, Place of Care, and Health Care Transitions in 2000, 2005, and 2009. Journal of the American Medical Association. February 6, 2013. 309(5): 470-476
---
Did you like this article? We want to hear from you! Leave your comments or questions in the space below.
The views expressed in this article do not necessarily represent those of Loma Linda University Health or the Institute for Health Policy and Leadership.