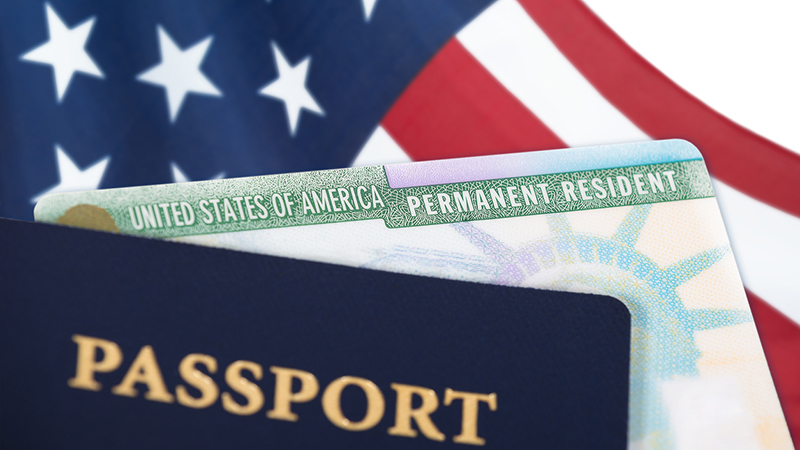 By IHPL - December 19, 2018
PUBLIC CHARGE AND PUBLIC HEALTH
On October 10th, the Department of Homeland Security (DHS) released their proposal to make changes to a long-standing idea in immigration law called the public charge. During the proposed public charge rule's 60-day public commenting period, DHS received 210,889 comments, and it remained the highest trending regulation until the commenting period closed on December 10th.
The concept of public charge has a long history in immigration law with its roots tracking back to the colonial days. The current definition of public charge has been in place since 1999. According to the U.S. Citizenship and Immigration Services, a "public charge" is "an individual who is likely to become primarily dependent on the government for subsistence, as demonstrated by either the receipt of public cash assistance for income maintenance or institutionalization for long-term care at government expense."
Under this definition, a "public charge" receives cash benefits (Temporary Assistance for Needy Families (TANF) or Supplemental Security Income (SSI)) or the government funds their stay at a long-term care institution (nursing home or mental institution). TANF is known as CalWORKs in California and is commonly referred to as welfare. Of note, cash assistance programs are generally not available to legal immigrants who have been in the country for less than five years.  
When is someone's public charge status assessed?
Immigration officials assess someone's public charge status when the person applies for a visa to enter the United States, applies for a green card to become a permanent resident, or when a green card holder reenters the US after leaving for more than six months.1 Public charge status is not assessed when an individual is applying to become a naturalized citizen (already holds a green card) or is a refugee or asylum seeker.
When someone is identified as a person who will likely depend on government benefits as his or her main source of support, that is, a "public charge," the person can be refused entry into the US, denied permanent residency in the US, or in rare cases, deported.
What are the proposed changes to the public charge rule?
Traditionally, public charge focused on public cash assistance and publicly funded long-term care. The new proposed rule for public charge covers a longer list of federal programs and benefits, including many safety-net programs with direct implications on health, such as:
Medicaid, known as Medi-Cal in California
Medicare Part D Low-Income Subsidy, known as "Extra Help" for prescription premiums and copays
Supplemental Nutrition Assistance Program (SNAP), formerly known as food stamps. In California, this program is known as CalFresh.
Housing benefits, such as Section 8 Housing Choice Voucher program and Section 8 Project-based Rental Assistance
The Children's Health Insurance Program (CHIP) is not officially included on this list, but DHS is requesting comments from the public to determine whether CHIP should be included. Immigrants may continue to use emergency Medicaid, school lunch programs, emergency disaster relief, job training programs, education assistance, and unemployment compensation without being deemed a public charge.    
What are some potential implications of the proposed public charge rule?
The immense public interest (as shown by the number of comments received from the public) comes from the proposal's new plan to expand the types of benefits included in the public charge determination. Many advocates believe that this will essentially limit the number of lawful immigrants entering the U.S. (obtaining a visa) or becoming permanent residents (obtaining a green card). And in the process, the proposed public charge rule can affect the health of countless immigrant families living in the U.S.  
DHS estimates that the proposed rule will affect about 382,000 immigrants a year.2 However, many experts are concerned that the effects will be far greater due to "chilling effects," which will discourage eligible individuals to discontinue receiving benefits out of fear of losing their immigration status. According to the Urban Institute, the greatest impact will be on citizen children enrolled in Medicaid or CHIP who have noncitizen parents.3 Nationally, 6.8 million citizen children with noncitizen parents participate in Medicaid and CHIP.3 The proposed rule will also affect aging adults and disabled individuals who rely on government benefits to access healthcare services, food, and housing. In California, 317,000 to 741,000 individuals may drop out of Medi-Cal if this public charge rule is adopted.4
What is Next?
It is important to keep in mind that the changes to the public charge rule are only a proposal. The current public charge definition will remain in place until the proposed rule is finalized. The DHS is also required to review all public comments submitted during the commenting period and respond to the concerns before revising and publishing the final rule. Due to the number of comments received, many experts believe that this process may take several months and the finalized public charge rule will become available sometime toward the end of next year.
---
Author bio

Helen Jung, DrPH, MPH
Dr. Helen Jung is the Senior Health Policy Analyst for IHPL and serves as an Assistant Clinical Professor in Loma Linda University's School of Public Health. She conducts policy research and analysis as well as developing publications on key policy issues for the Institute and the Adventist Health Policy Association. Dr. Jung received her Doctorate in Health Policy and Management from UCLA's Fielding School of Public Health and holds a Master of Public Health from the University of Michigan, Ann Arbor.
For more information, contact Helen at: helenjung@llu.edu.
---
References