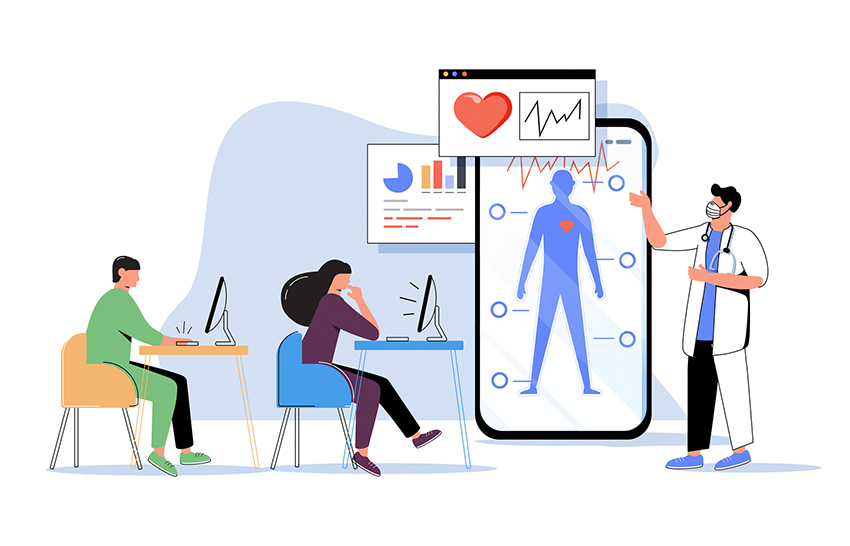 By IHPL - July 1, 2023
George Santayana famously said, "Those who cannot learn from history are doomed to repeat it."1 So far, humans have proven this saying to be true. At least twenty pandemics have occurred since Thucydides, a Greek historian and military general, reported the first one. The Plague of Athens and other pandemics that followed provided the opportunity for humans to have an exhaustive blueprint for both preventing and minimizing the rapid spread of pathogens that cause pandemics.2 Why then do these menaces still take a huge toll on human lives and their livelihood? In December 2019, COVID-19 hit and, once again, the world was not ready. Although theories about the cause and how it could have been prevented remain debatable, the undeniable consequence was that the world was forced to pause and think of creative ways by which normalcy could be achieved while limiting the spread of the deadly virus.
Although every sector of the economy was impacted by the virus, the effects of the pandemic on the education and healthcare sectors were arguably the most palpable.3 Face-to-face delivery of healthcare and in-person classes stopped in conformity to the common-sense public health recommendations of social distancing, sheltering in place, and the avoidance of group gatherings provided by several public health agencies. In response, several technological capabilities were adopted to foster remote provider-patient and student-teacher interaction while limiting the spread of the disease.
For example, telehealth became the mainstay for ensuring the safe delivery of healthcare. The level of success in telehealth use attained by each healthcare provider and their institution was dependent on the existing pre-COVID technological knowledge, resources, operational IQ, and how fast the employees were able to adapt to the new virtual space. Pre-COVID, telehealth was only marginally used by a few eligible provider groups. Additionally, the laws that regulated telehealth use were stringent. Not surprisingly, hospitals that had a more advanced integration of telehealth before COVID-19 experienced an easier transition to remote delivery of their services.4
To increase healthcare access, the US Congress was compelled to ease the existing telehealth regulations and promulgate new ones that ensured the delivery of much-needed healthcare after the peak period of the pandemic.5 Although these laws and regulations have helped with this current pandemic, the question that remains is, "How competent will our future healthcare professionals be in telehealth and other remote technology use?"6 Whereas the 2020 Coronavirus Aid, Relief and Economic Security (CARES) Act and the 2021 Coronavirus Response and Consolidated Appropriations Act addressed the acute COVID-19-related problems, they fail to make provision for the training of a competent healthcare force who will be the frontline workers in the next pandemic.7
The important questions worth considering are as follows: 1) What legislative effort has been made to ensure the preparedness of competent medical and allied medical future professionals in the use of telehealth and other remote technological capabilities? 2) What legislative effort is being made to provide research dollars to explore future telehealth capabilities that will limit the problems encountered with this current pandemic during the transition period to the remote space? Jortberg et al., in their survey of clinical education leaders, reported that most medical programs in the US had no experiential and/or didactic telehealth modules in their curricula before the Covid-19 pandemic.8 The missing status of this vitally important component of healthcare training has not changed for most educational institutions because most still struggle to catch up on lost time and knowledge on the discipline-specific content due to the pandemic.6,8
The Department of Education (DOE) needs to do more in terms of advocacy for standards and competencies in telehealth and other remote technology use proficiency built into the curricula of medical and allied medical programs. Medical programs across the nation should be mandated by their regulating and accrediting bodies to have telehealth proficiency modules built into their curricula. If this is achieved, we would have learned something from this current COVID-19 pandemic and moved one step closer to being better prepared for the next pandemic.
Author Bio: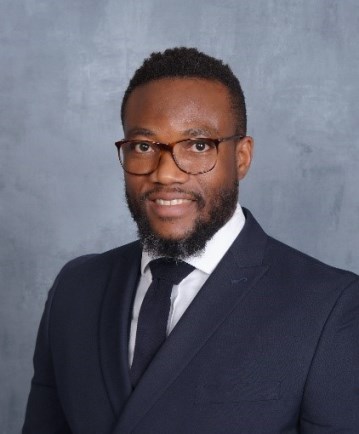 Olayemi Adeoye, MBBS, PhD, MPH
Dr. Adeoye is an Associate Professor of Physiology and Pharmaceutical Sciences at the School of Pharmacy. His research interests include maternal obesity and steroid fetal programming; hypoxia and drug metabolism during pregnancy; and cardiovascular effects of health disparities. He actively engages in collaborative research with the Center for Perinatal Biology in the School of Medicine, where he holds a secondary faculty appointment.
References:
Cardiff, Ida. Wisdom of George Santayana. Philosophical Library, 1964. ISBN 9780802214812

Littman RJ. The plague of Athens: epidemiology and paleopathology. Mt Sinai J Med. 2009 Oct;76(5):456-67. doi: 10.1002/msj.20137. PMID: 19787658.

Alsoufi, A., Alsuyihili, A., Msherghi, A., Elhadi, A., Atiyah, H., Ashini, A., Ashwieb, A., Ghula, M., Hasan, H. B., Abudabuos, S., Alameen, H., Abokhdhir, T., Anaiba, M., Nagib, T., Shuwayyah, A., Benothman, R., Arrefae, G., Alkhwayildi, A., Alhadi, A., . . . Elhadi, M. (2020). Impact of the COVID-19 pandemic on medical education: Medical students' knowledge, attitudes, and practices regarding electronic learning. PLOS ONE, 15(11), e0242905. https://doi.org/10.1371/journal.pone.0242905

Monaghesh E, Hajizadeh A. The role of telehealth during COVID-19 outbreak: a systematic review based on current evidence. BMC Public Health. 2020 Aug 1;20(1):1193. doi: 10.1186/s12889-020-09301-4. PMID: 32738884; PMCID: PMC7395209.

Shaver J. The State of Telehealth Before and After the COVID-19 Pandemic. Prim Care. 2022 Dec;49(4):517-530. doi: 10.1016/j.pop.2022.04.002. Epub 2022 Apr 25. PMID: 36357058; PMCID: PMC9035352.

Jumreornvong O, Yang E, Race J, Appel J. Telemedicine and Medical Education in the Age of COVID-19. Acad Med. 2020 Dec;95(12):1838-1843. doi: 10.1097/ACM.0000000000003711. PMID: 32889946; PMCID: PMC7489227.

Edirippulige S, Armfield N. Education, and training to support the use of clinical telehealth: A review of the literature. Journal of Telemedicine and Telecare. 2017;23(2):273-282. doi:10.1177/1357633X16632968

Jortberg BT, Beck Dallaghan GL, Schatte D, Christner J, Ryan MS. Expansion of telehealth curriculum: National survey of clinical education leaders. Journal of Telemedicine and Telecare. 2022;28(6):464-468. doi:10.1177/1357633X211058330