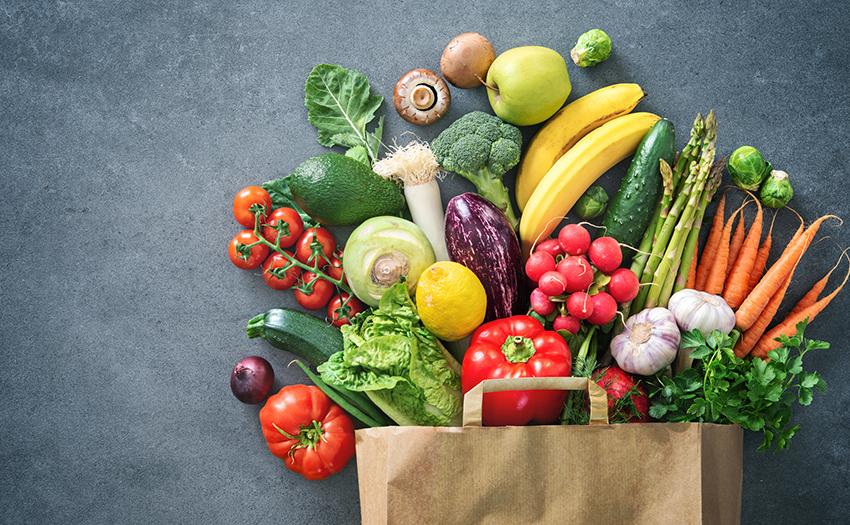 By IHPL - October 15, 2021
In August 2021, the United States Department of Agriculture (USDA) announced that it is increasing food assistance benefits by more than 25% starting October 1, 2021.1 This increase in benefits would be a permanent and significant increase for all 42 million food assistance beneficiaries across the US. As a result, the monthly per-person Supplemental Nutrition Assistance Program (SNAP) benefits would rise by about $36, which equates to approximately $1.20 per day.1
In California, the increase seen by SNAP beneficiaries will seem smaller because the temporary 15 percent increase in benefits provided by the state since January as part of the COVID-19 pandemic relief measures is ending at the same time.2 Before the change, Californians on SNAP (known as CalFresh) received approximately $1.44 per person per meal and more than 90% of the benefits were spent after only three weeks.3
The impetus to increase SNAP benefits stemmed from the reevaluation of the Thrifty Food Plan. The Thirty Food plan is one of four food plans developed by the USDA to estimate the cost of a nutritious diet at different cost levels. The Thrifty Food Plan is the lowest cost level.4 Although there is an annual cost of living adjustment to SNAP benefits, this adjustment is unique. The 2018 Farm Bill coupled with President Biden's Executive Order instructing the USDA to reevaluate the Thrift Food Plan led to the first major update to this food plan in more than 45 years.
"A modernized Thrifty Food Plan is more than a commitment to good nutrition – it's an investment in our nation's health, economy, and security."1
- Agriculture Secretary Tom Vilsack
The Thrifty Food Plan reevaluation process considered what Americans actually eat, what a nutritious diet looks like, the cost of groceries, and the nutrients in food.5 Furthermore, it reflects the current cost realities of purchasing food and maintaining a healthy diet. The reevaluation concluded that the actual cost of a practical, nutritious, and cost-effective diet is 21% higher than the previous Thrifty Food Plan.1 As a result, the average SNAP benefits significantly increased to provide Americans in need with food assistance that better reflects the current reality. Furthermore, the Farm Bill instructed the USDA to continue to reevaluate the Thrifty Food Plan every five years.5
"Ensuring low-income families have access to a healthy diet helps prevent disease, supports children in the classroom, reduces health care costs, and more. And the additional money families will spend on groceries helps grow the food economy, creating thousands of new jobs along the way."1
- Agriculture Secretary Tom Vilsack
These changes are important because more than 42 million Americans—1 in 8—use SNAP to feed their families each month.1 The USDA says that the "evidence is clear that SNAP increases food security, including among households with children who have been disproportionately impacted by hunger during COVID."1 Furthermore, the USDA sees the revised plan as one step toward providing Americans with the provisions they need to feed their families. To find out the total SNAP Benefits increase in your state, click here. 
Should it have taken over 45 years before a significant change took place? What systemic or structural level solutions will ensure that adequate and timely changes are implemented to help American families in need? Would reevaluation of the Thrifty Food Plan every five years adequately address the needs of low-income families? These are some of the many questions that flood my mind as I think about these changes. Although this effort is a step in the right direction, more needs to be done to ensure that food assistance consistently reflects the cost realities and nutritional needs of our country's families in need.
---
Author bio:

Queen-Ivie Egiebor, MPH
Queen-Ivie Egiebor rejoined the IHPL team in August 2021 and serves as the Doctoral Graduate Assistant. Ms. Egiebor completed her undergraduate education in Biochemistry with a minor in Public Policy at the University of California, Riverside (UCR). She then received her Master of Public Health degree at Loma Linda University (LLU). Currently, she is pursuing a dual degree: an MD from UCR and a DrPH from LLU in Health Policy and Leadership.
---
References: