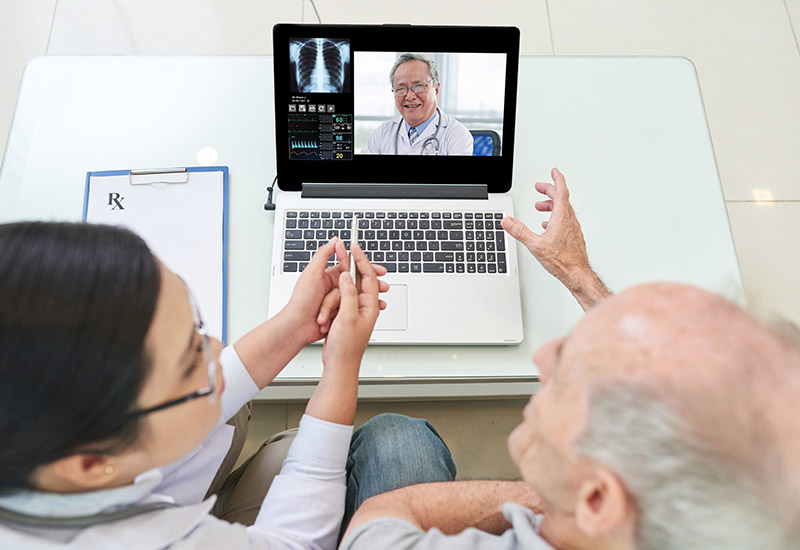 By IHPL - November 5, 2020
COVID-19 is well into its second wave as we begin to see a surge in cases this fall. We are now six months into this pandemic that has taken over 1 million lives worldwide. Life has changed drastically for many of us as we continue to quarantine and spend most of our days glued to our digital screens where education, work, and medical care are sought out.
Despite the digital revolution we have seen over the past few years, the receptivity of digital health interestingly has been somewhat lackluster especially pre-pandemic wherein Accenture's 2020 Digital Health Consumer Survey showed a rapid rise of consumer usage of digital health services from 2016-2018, followed by a downward trend from 2018-2020 of digital tools that managed consumers' health [1] Since the onset of the current pandemic, however, the usage of digital health has accelerated among consumers, primarily out of necessity as a way to access healthcare services in a safe manner.
To meet consumers' medical needs, providers heavily invested in technology platforms and intense workforce training efforts. Reimbursement policies were expanded to not only cover telehealth visits for those living in rural areas, but also for those who are procuring primary care and hospital services under government waivers such as Section 1135(b) of the Social Security Act. [2] Reimbursement policies such as these have been a relief for both the patients seeking safe medical care and the providers who have a way to do so in an economically feasible way. Both sides find telehealth services to be a convenient method. Digital transformation in health care is predicted to continue to grow post-pandemic as consumers find it appealing and convenient. This is further evidenced by a recent Deloitte Consumer survey which found that 80% of those who have had a virtual visit would do so again. [3] Interestingly, there appears to be ethnic differences in how those in most need, such as the elderly population, access health services. In a study of older Americans' usage of technology in managing health, compared to Whites, older Blacks and Hispanics were less likely to use technology for health-related purposes. [4] More research needs to be done to find out why utilization differences exist among various races and ethnicities in this age group.
As healthcare services transition into the virtual platform, it is also causing increasing disparities among marginalized populations who already are at risk for poor health outcomes due to lack of access to care. A recent study cited three reasons that contributed to telehealth disparities: access to broadband Internet and related technology, reimbursement of telemedicine services, and lack of institutional commitment to equity in telemedicine. [5] Consequently, researchers are listing Internet connectivity a social determinant of health since the onset of the pandemic.
The expansion of telemedicine during COVID-19 was intended to provide ease of access; however, to participate in telemedicine services, a digital device and broadband access are needed. While approximately 80% of Americans have access to a smartphone and 75% have access to broadband, disparities still remain among those with low income and low education. [6], [7], [8]
Furthermore, according to Pew Research, 21 million Americans, mostly those living in rural areas, do not have either broadband access or high-speed connection. [9]
Many are organizing to address the broadband gap. For example, the Broadband Research Initiative is designed to improve broadband access by exploring promising practice, conducting related research, and organizing leaders to participate in informed discussions on improving access through policy. [10] In addition, public health research evaluating broadband usage and health outcomes are underway as well as government taskforces such as the Federal Communications Commission's Connect2Health are working towards advancing technology and health through broadband. [11], [12]
Healthcare professionals and community stakeholders should be vigilant in ensuring that the momentum in closing the digital gap does not wane over time as other issues become priorities. The most vulnerable segments of our population will further deteriorate in health outcomes as access to healthcare become even more unattainable. Policies should incentivize healthcare organizations, public institutions, and private organizations to find innovative ways to provide more equitable broadband access and technology.
---
Author Bio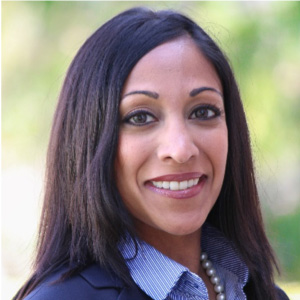 Huma Shah, DrPH, MPH
Dr. Shah is the Program Director of the Master's in Healthcare Administration Program and Assistant Professor at the School of Public Health. Her research interests include organizational strategy/culture, health policy, leadership, clinical outcomes, and spirituality in the workplace.
---
References