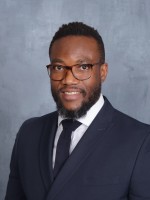 Dr. Adeoye is an Associate Professor of Physiology and Pharmaceutical Sciences at the School of Pharmacy. His research interests include maternal obesity and steroid fetal programming; hypoxia and drug metabolism during pregnancy; and cardiovascular effects of health disparities. He actively engages in collaborative research with the Center for Perinatal Biology in the School of Medicine, where he holds a secondary faculty appointment.
Contact: oadeoye@llu.edu
Click here to view recent publications.