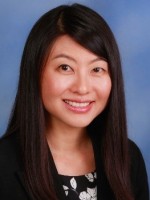 Dr. Kim is the Director of the Institute for Health Policy and Leadership. She is also an Assistant Professor of Pediatrics and of Preventive Medicine at the School of Medicine and an Assistant Professor for the School of Public Health. Her research interests include pediatric obesity, social determinants of health, global health and policy approaches to addressing health issues faced by vulnerable populations.
Contact: wonkim@llu.edu; (909) 558-7022
Click here to view recent publications.