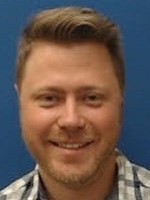 Dr. Dubov is an Assistant Professor of Bioethics at the School of Religion and an Assistant Professor for the School of Public Health. His research interests lie in applying scientifically rigorous approaches (i.e. conjoint analysis) to better understand and improve both patient and physician decision making. He is also interested in leveraging emerging technologies as innovative approaches for supporting the implementation of combination (biomedical, behavioral, health system) interventions to prevent HIV infection among groups that are epidemiologically at high-risk for infection and whose prevention needs are complicated by their socially marginalized statuses in their communities.
Contact: adubov@llu.edu; (909) 558-7478
Click here to view recent publications.