Building upon IHPL's Spotlight on Reform health care law provider series, Spotlight on Health Policy grand rounds focus on timely and informative topics and their policy implications. Discussion examples include end-of-life health care issues, upstream health care, oral health policy and national health care law updates. When available, the session slides and recordings will be accessible on this page.
---
Upcoming Spotlight Program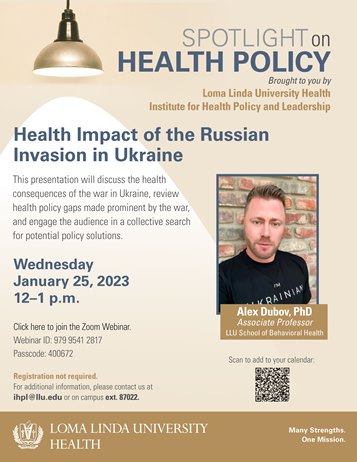 Health Impact of the Russian Invasion in Ukraine  
January 25, 2023 
In this presentation, Dr. Dubov will discuss the health consequences of the war in Ukraine, review health policy gaps made prominent by the war, and engage the audience in a collective search for potential policy solutions.
---