Building upon IHPL's Spotlight on Reform health care law provider series, Spotlight on Health Policy grand rounds focus on timely and informative topics and their policy implications. Discussion examples include end-of-life health care issues, upstream health care, oral health policy and national health care law updates. When available, the session slides and recordings will be accessible on this page.
---
Our next Spotlight event will take place on April 26, 2023. Stay tuned for more details to come!
Upcoming Spotlight Program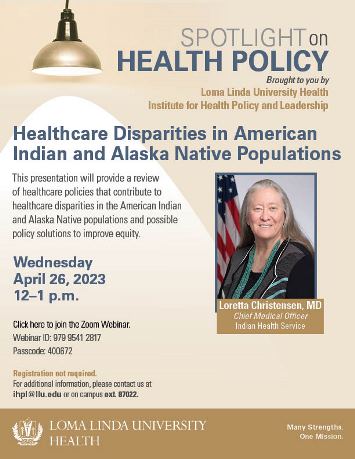 Healthcare Disparities in American Indian and Alaska Native Populations
April 26, 2023 
This presentation will provide a review of healthcare policies that contribute to healthcare disparities in the American Indian and Alaska Native populations and possible policy solutions to improve equity.